My Story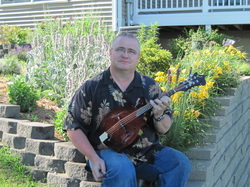 I have always had a desire to build instruments. I finally jumped into it when my wife surprised me with a Martin guitar kit. Of course the first thing I had to do was modify it. Forward shifted braces, enlarged sound hole, ebony fingerboard, inlays and so on. When I finished it, it sounded better than the high end guitars I owned at the time. I sold the guitars and started collecting tools and wood.
As you can see, I don't just build one thing. I build about anything. I believe that the diversity opens up opportunities to improve fit and finish, tonal qualities and fine tune the setup of the instruments. I use only the finest materials in the construction including hot hide glue, adirondack spruce, high figure Maple, lacquer finishes as well as varnish finishes, depending on the instrument and the client's wishes. I prefer to build to your specs. The goal is to provide the client with the instrument he or she would like. I do not make any standard models. None of the instruments come from kits, they all start out as raw wood that gets transformed into the final components. Although I do purchase some of the components like tuners, tailpieces and truss rods.


---
Philosophy
I use the highest grades of material for the construction. I use hot hide glue for most of the construction, especially anything that is in the sound box. I prefer to use a varnish finish for several reasons. I want a thin flexible finish that can be applied without having to spray. I use a water based varnish on most instruments for ease of application, easy clean-up, and buffs out well. And non-toxic. I also do oil based varnish with French polished top coats. I do Nitrocellulose Lacquer for guitars for a tougher finish. My goals are to achieve perfection for fit and finish, balanced tonal qualities and accurate set-ups for ease of playing. I have the utmost respect for the vintage construction and design from the past, but I also think the materials and technologies we have today afford even higher levels of quality. I embrace commonly accepted materials for certian instruments, but I also believe there are combinations of different wood species that can create interesting tonal and asthetic qualities.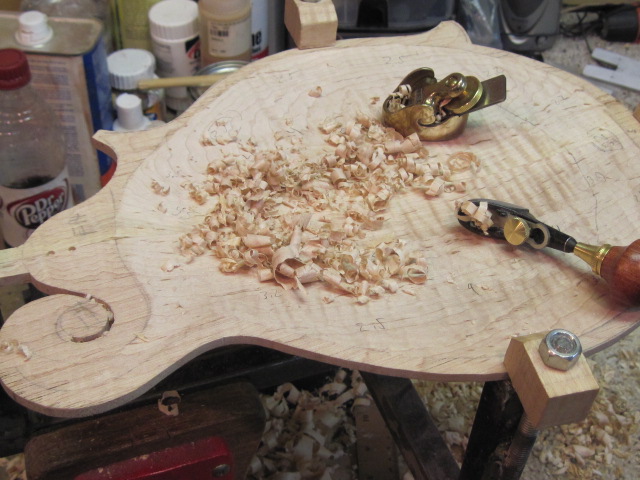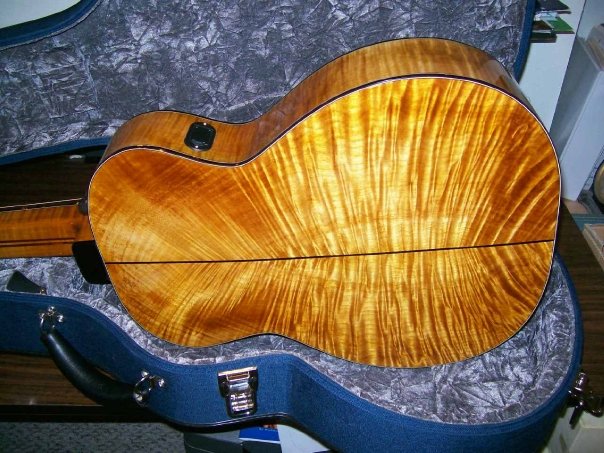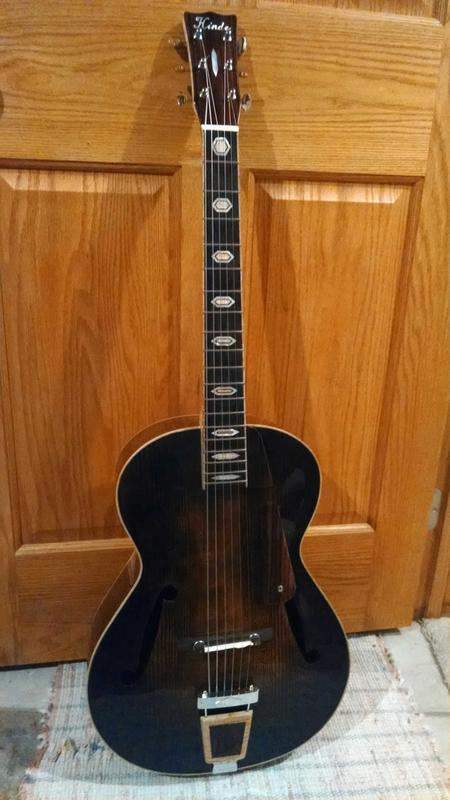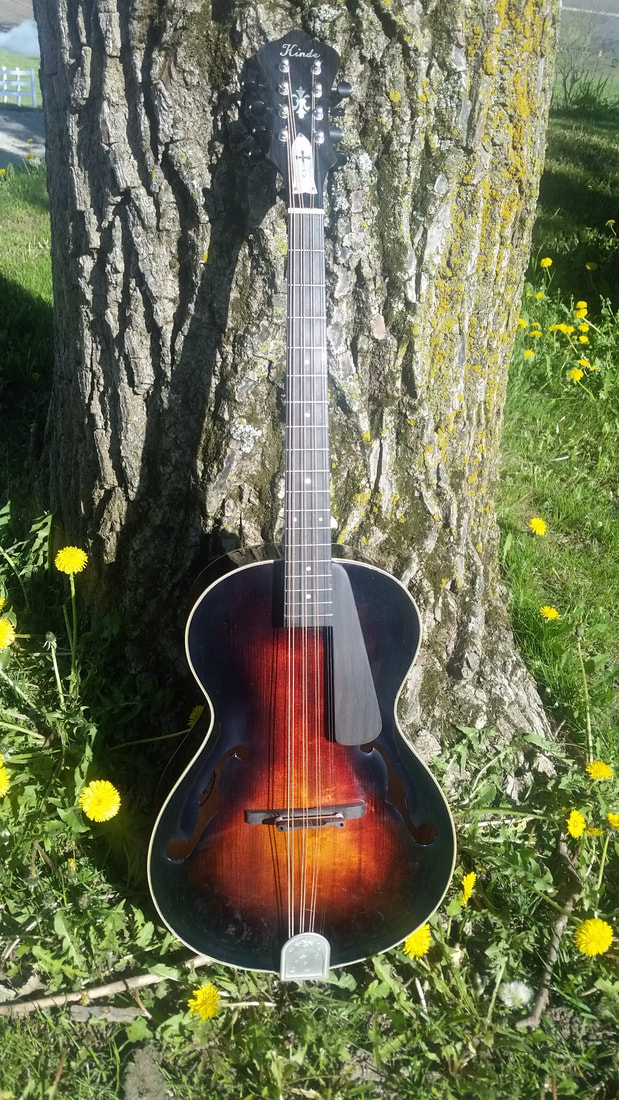 Pricing

A Mandolin or 2 point Starting at $2500 full trim approx. $4000
F Mandolin Starting at $4000 full trim approx. $5500
D Acoustic Guitars Starting at $2000 full trim approx. $3500
Parlor, 00, 000 Starting at $2000 full trim approx. $3500
Electric Guitar or Bass Starting at $1500 full trim approx. $2500
A Mandola Starting at $3000 full trim approx. $4500
F Mandola Starting at $4500 full trim approx. $6000
Octave Mandolin Starting at $4500 full trim approx. $6000
Electric Mandolin Starting at $1200 full trim approx. $2000
Acoustic Archtop Starting at $4500 full trim approx. $6000
Violin Starting at 2000 full trim approx. $2500

I ask for a refundable down payment to get started and hold your place in the schedule.
Progress payment schedule available.

Included In Basic Price:
Your choice of back or top wood. Exotics are available for appropriate added cost.
Tops are Sitka, German, Engelmann or Adirondack Spruce.
Guitar back and sides are Mohogany or Indian Rosewood.
Mandolins are Maple backs. Other options available.
Maple or Mahogany neck wood.
Dovetail or bolt-on neck depending on instrument.
Hide Glue construction on acoustic instruments for all of the sound box.
Acoustic guitars all have pre-war bracing.
Bone nut and saddle if applicable.
Ebony or Rosewood fingerboard with dot inlays, with matching headstock cover and bridge.
Stainless or EVO gold fret wire, your choice of fingerboard radius. Nickel frets are available on request.
No binding on guitars for base specs. Top binding on mandolins for base specs. Plain ivoroid or tortoise binding as base spec.
Pickguard on acoustic guitars. Finger rests, arm rests are optional on mandolins.
Silver or Nickel hardware.
Ebony or Ivoroid end pin.
Bone bridge pins for acoustic guitar.
Waverly tuners on all acoustic instruments. Lower grade tuners are available, But I cannot warrantee them.
Quality case.
Your choice of color..
Waterbase varnish, KTM9 Lacquer or nitrocellulose lacquer.
Lifetime warrantee to original owner except for wear and tear and heat, cold or humidity damage.
Photo documentary during custom build.
48 hour approval after receipt of the instrument.
Shipping is included to you for CONUS only. Return shipping is customer's responsibility. If outside of CONUS, shipping is client's responsibility.
Taxes not included if required.

Full trim includes single line top or side or triple binding on top, back, fingerboard and headstock. Upgraded inlays.
Gold hardware add $250. Oil varnish add $250. Upgraded cases are available.
There are so many options for the appearance of the instrument, please request a quote for your ideas. I build to your specs. I do not have any standard models.